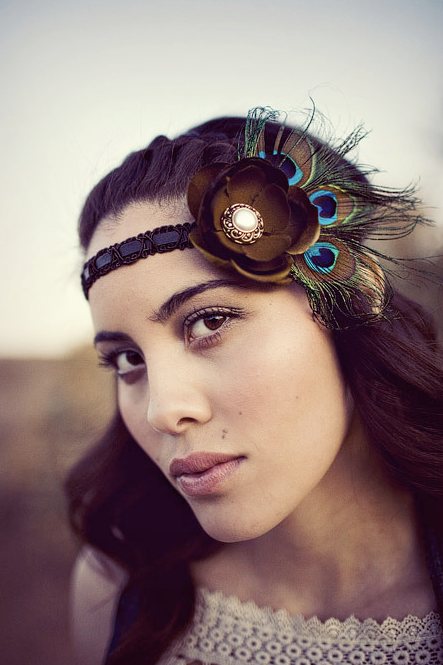 Miss Busy Bee Lauren is somewhat of an internet sensation. With a blog that promises laughter and good feelings for all, it's no wonder that her new(ish) venture of creating headbands has been such a success! You can visit her shop at
Busy Bee Shoppe
!
Want to learn more about Lauren and her designs? Here's a quick interview with her!
Donations for Katie:
Thank you so much for taking some time to chat with us! Can you tell us a little about yourself?
Lauren:
Hmm...I am Lauren, and I love the color. I also love frozen yogurt, and after a long search for the very best froyo, I have found that Golden Spoon Frozen Yogurt is the most heavenly, so I stock my freezer with it. I am married to my high school sweetheart, and I fall in love with him a little more each day by the small acts of kindness we give each other. I am happiest when I am creating, whether it be taking photos, making dinner, decorating our home or designing headbands. I love to go thrifting, travel, try out new restaurants, work out, spend time with family, and get dressed up. I also love the Lord and try to live in a way that would please Him. I just love life :)
DfK:
How did you get started in your craft?
L:
A little over a year ago I started really falling in love with headbands. I was mostly inspired by Blair Waldorf on "Gossip Girl". She always wore such beautiful headbands, and so I started searching for similar ones. I found that most were way to costly, so I studied them and tried my hand at making my own version. When people saw my headbands they started asking for me to make them. It sort of took off that way.
DfK:
What do you love most about your work?
L:
I love when my customers send me pictures of them wearing their headband. Especially when they tell me how much they love it. It's happy to know others love something that I designed and crafted.
DfK:
Where do you get your inspiration?
L:
I am inspired a lot by the media, which most people are. What stars wear, really sets the stage for what will and is in fashion. I also love to look at Urban Outfitters for ideas. They have a very urban style with just enough touch of vintage.
DfK:
What made you decide to support Katie through this auction?
L:
When Sara approached me with the idea, I just knew I needed to participate. I think whenever an opportunity to do service arrives, we should jump at the chance. Service to others is what Jesus taught us to do, and I truly believe that serving others gives us the greatest happiness.
DfK:
Anything you'd like to say to Katie directly?
L:
Hang in there! There are a lot of people that love you and are pulling for you!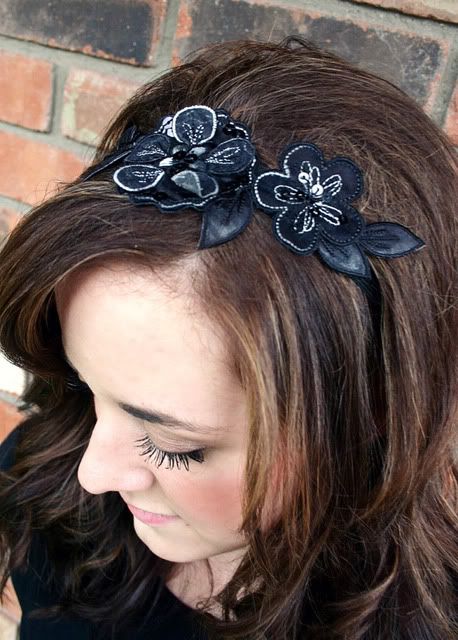 Want to see what Lauren is donating to the auction?! This gorgeous headband, named "Liz." It's one of her best sellers, and you will have the opportunity to bid on it on March 19th when the auction goes live!