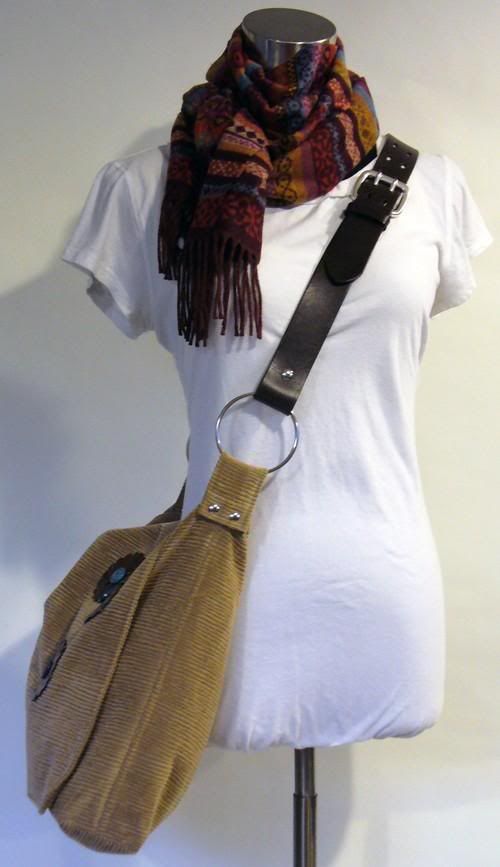 This bag is made of super soft large wale corduroy fabric and is embellished with leather "doilies" and vintage buttons. A gently worn leather belt strap compliments perfectly.
As all her items are made with upcycled/reclaimed materials, most Hiphugger bags are one of a kind!
Donated by
Hiphugger
- learn more about this and her other items by visiting her shop!
Bidding starts at $23 - Leave your bids in the comments! Auction closes at 11:59pm Sunday night.