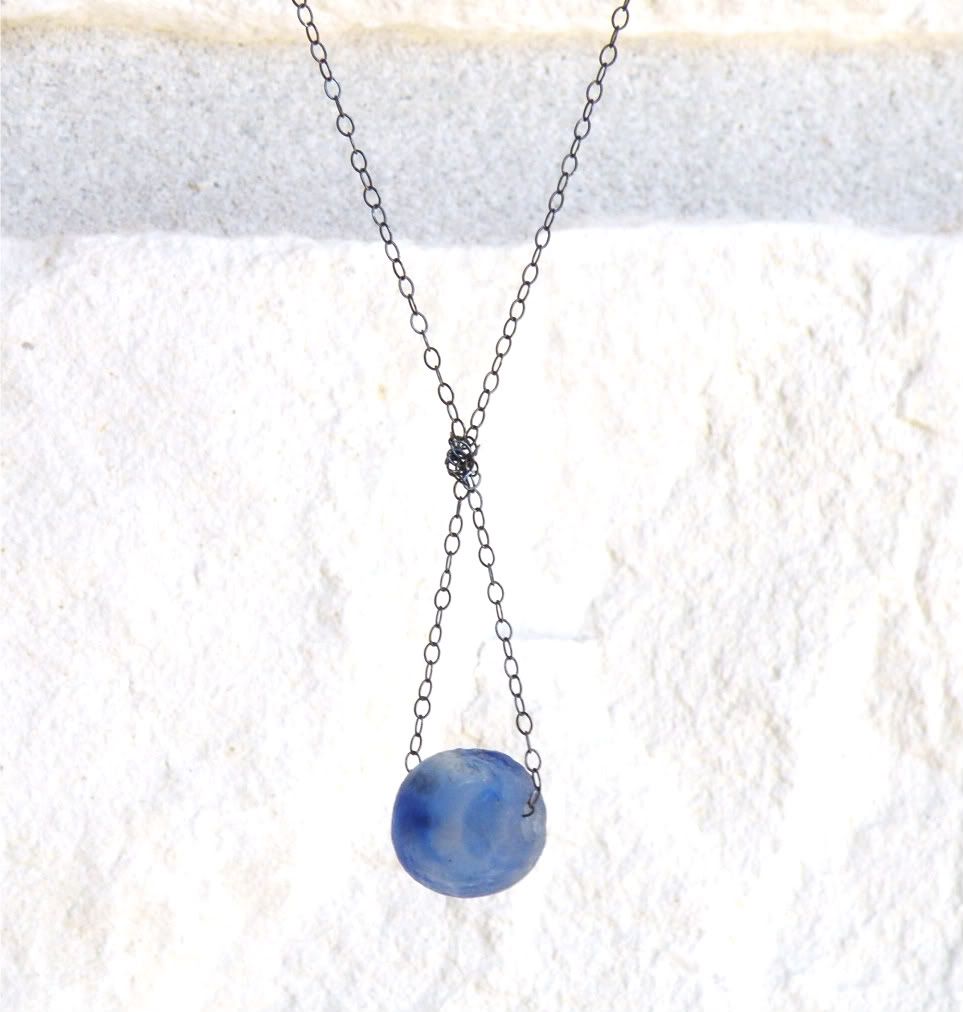 The reclaimed glass used for this piece was originally found in broken bits on the side of the road. Someone found these pieces of thrown-out "trash," cleaned them, tumbled them, and formed them into these beautiful and unique frosted glass beads. Wear it as a reminder of all the positive change around you - things that you choose to renew, growth in yourself or the lives of others, or times when change has brought new and wonderful things into your world.
Simple and chic, the reclaimed glass hangs on a delicate sterling silver chain, oxidized to a rich grey patina. The chain measures 17 inches - happy to alter length upon request.
Donated by
BellaBejeweled
- learn more about this and her other items by visiting her shop!
Bidding starts at $10 - Leave your bids in the comments! Auction closes at 11:59pm Sunday night.