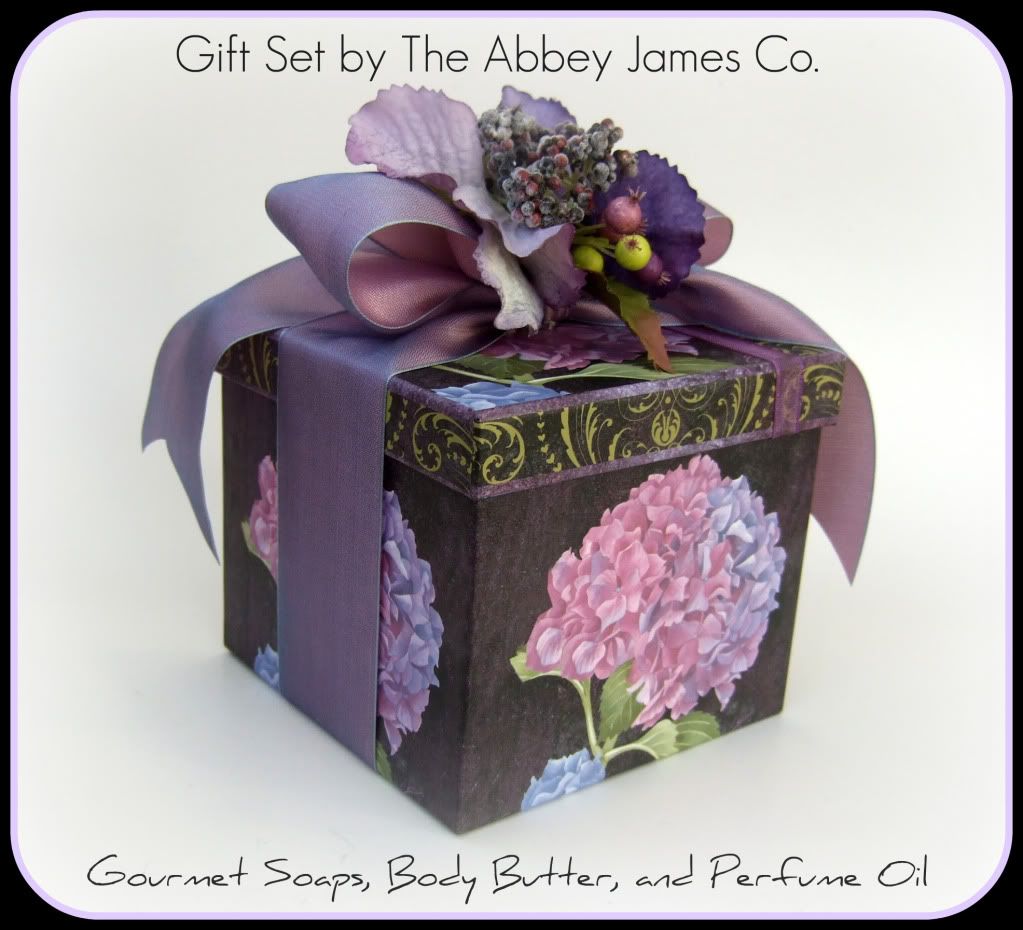 Pretty pretty pretty! This gourmet spa gift basket was created by the Abbey James Co. especially for this auction! The gift set features:
~
Water Lily Gourmet Soap
: 4.5-5 oz per bar, our soaps are all handmade the old-fashioned, cold process way with the best combo of oils and butters and coconut milk to give you smoothe creamy lather, tons of bubbles (especially when used on a bath pouf/scrubbie) and ultimate moisturization. You won't go back to commercial soaps!
~
Water Lily Body Butter
: The smell of Spring. . . if you are a lily fan, you will love this scent. Our unique combination of mango butter, cocoa butter and all-natural skin-nourishing oils will leave your skin feeling silky smooth, and fully hydrated with a powdery finish. Our products are entirely made from scratch and a little goes a long way. If you are used to commercial lotions and creams, you'll find you don't need nearly as much due to the fact that we pack them full of beneficial ingredients and leave out the useless fillers. Enjoy. This will last you a LONG time!!
~
Tuscany Perfume Oil
: Tuscany is a villa on a mediterranean mountainside with the windows wide open. Lavender, fresh herbs, citron and good clean country air. Our perfume oils are softly scented, never over-powering, concentrated oils infused with many of our gourmet soap and body butter fragrances which are great for "scent layering". The great roll-on is so convenient. . . just throw it in your bag for on the spot pick-me-ups!
Beautifully packaged in this handmade box, ready to give as a gift or keep as a treasure!
Donated by
Abbey James Co.
- learn more about this and her other items by visiting her shop!
Bidding starts at $12 - Leave your bids in the comments! Auction closes at 11:59pm Sunday night.