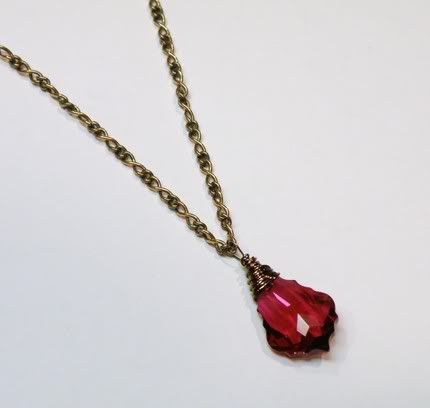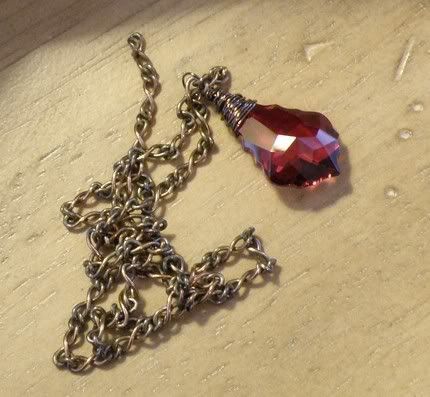 An absolutely gorgeous baroque Swarovski drop in deep red is wire wrapped to unique vintage brass chain. So sparkly and beautiful! I love this unusual cut in the Swarovski crystal line. Old fashioned, rich, and decadent... it's the perfect vintage accent for any occassion!

Donated by BellaBejeweled - learn more about this and her other products by visiting her shop!

Bidding starts at $10 - Leave your bids in the comments! Auction closes at 11:59pm Sunday night.